Highest growth in profit after tax over three years & Highest Returns to Shareholders over three years
CONSUMER PRODUCTS AND SERVICES
Hai-O Enterprise - Soaring high for the past 40 years
Tan Xue Ying / The Edge Malaysia
November 18, 2019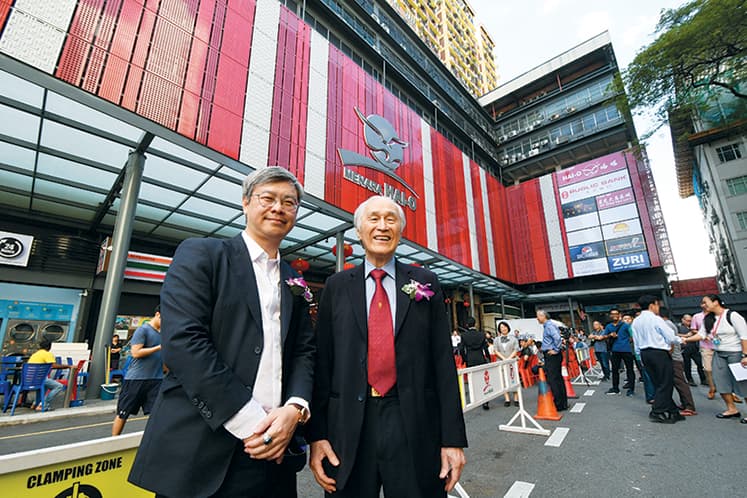 Hai-O managing director Tan Keng Kang (left) with his father Tan Kai Hee, founder and executive chairman of Hai-O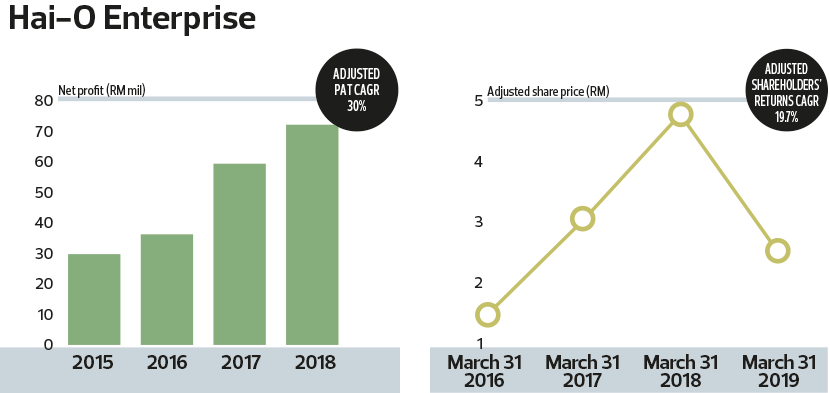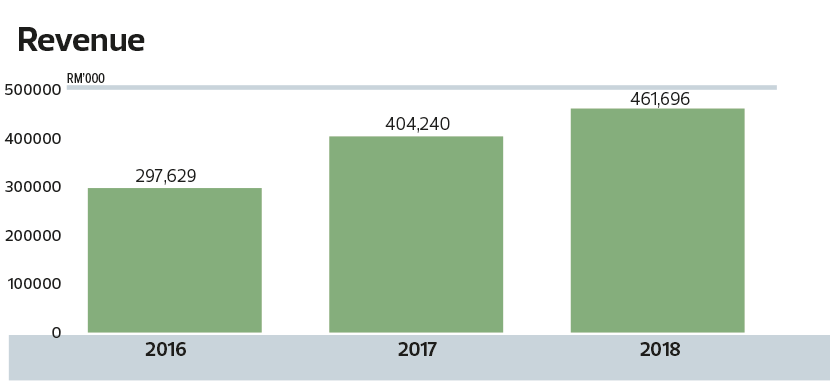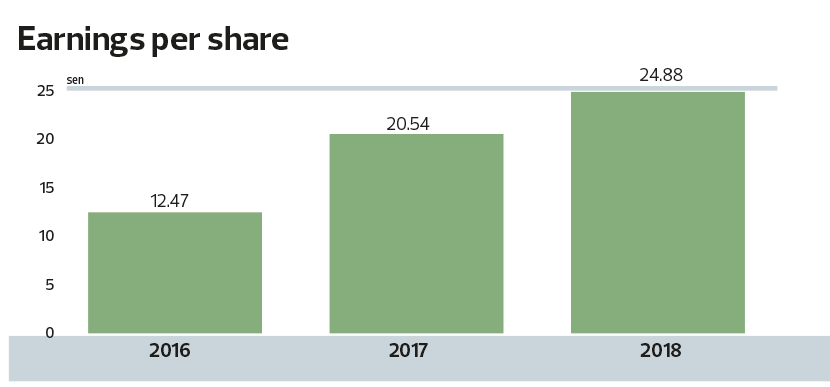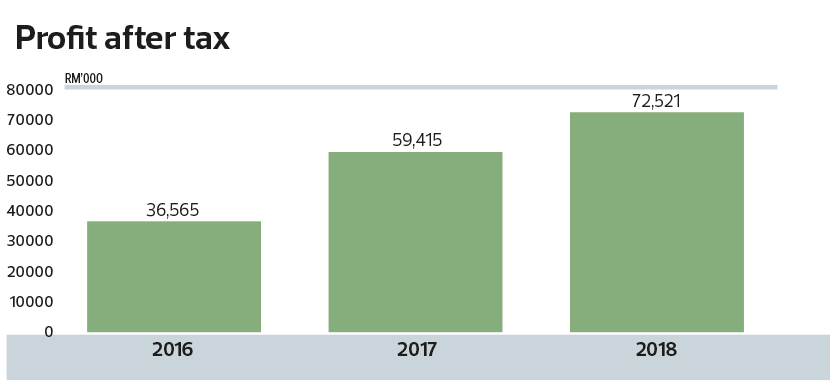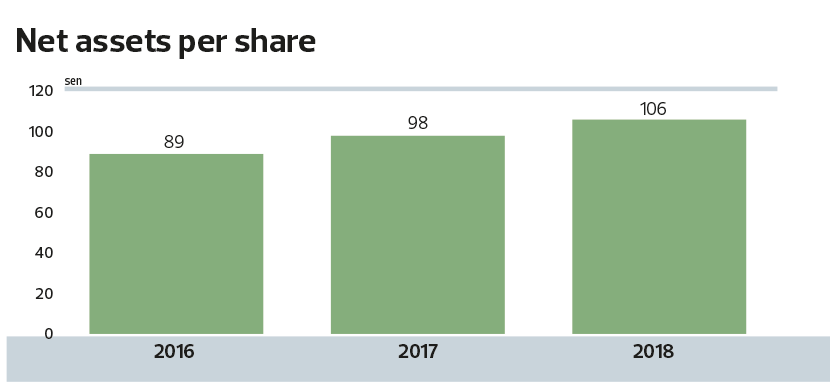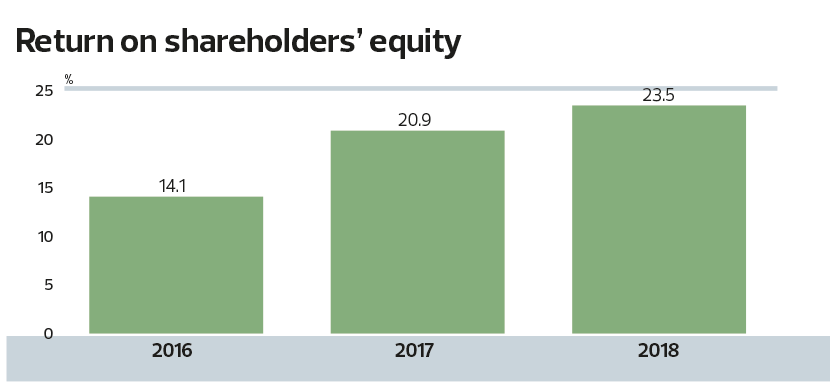 Hai-O Enterprise Bhd can be likened to its namesake, the seagull, which is adept at swimming, walking and flying — an apt description of how the company has always dealt well with change.
Founded in 1975 by Tan Kai Hee as a business selling mainly traditional Chinese medicine (TCM), Hai-O has evolved into a multi-level marketing company with an expanded product portfolio that includes fashion and beauty items. Expanding its product range helped the company to broaden its target market from the wholesale and retail of Chinese herbal products and medicated tonics.
Hai-O became the first public-listed traditional healthcare company when it debuted on the Second Board of the then Kuala Lumpur Stock Exchange in 1996. It was transferred to Bursa Malaysia's Main Market in October 2007.
The group operates primarily in Malaysia with 96 business set-ups as at August this year, comprising:
Thirty-seven multi-level marketing (MLM) branches, stockists and sales points spanning Peninsular Malaysia and Sabah and Sarawak as well as one branch in Brunei;
Fifty-seven retail chain stores and franchises, primarily located in the Klang Valley, with a foothold in all major states in Malaysia; and
Two international-standard manufacturing facilities with accreditation from ISO, HACCP, GMP and the US FDA. Its manufacturing facility in Klang, Selangor, is Halal certified by Jabatan Kemajuan Islam Malaysia.
Fine tuning its business model has also enhanced the company's earnings growth potential.
In terms of earnings growth, Hai-O has little to complain about considering the harsh economic climate since the collapse of crude oil prices a few years ago and the prolonged slowdown of the local property market. The US-China trade war has also cast a pall on the global economy.
The group's revenue has been on a steady growth path since the financial year ended April 30, 2015 (FY2015), rising from RM239.9 million to RM461.7 million in FY2018. Hai-O's net profit has been on an upward trend from FY2016 to FY2018 while profit after tax (PAT) ballooned to RM72.3 million in FY2018 from RM59.5 million in FY2017 and RM36.3 million in FY2016.
The company achieved a 30% adjusted compound annual growth rate on PAT over the three financial years, from RM29.8 million in FY2015.
It is this strong earnings growth that earned Hai-O The Edge Malaysia Centurion Club corporate award for the Highest Growth in Profit After Tax Over Three Years in the consumer products and services sector.
Earnings growth was mainly driven by the organic growth of its existing MLM, wholesale and retail businesses as there were no significant fundamental shifts in its business focus.
Hai-O's MLM division — its biggest profit contributor — registered higher sales across most of its products in FY2018, apart from contributions from the introduction of new products ranging from food and beverage, cosmetics and skincare, personal care as well as other lifestyle-related items.
Its 25th anniversary grand sale promotion in FY2018 further boosted sales, compared with the previous year.
The wholesale division saw a higher contribution from premium Chinese medicated tonics, patented medicines and vintage Puer tea, while sales improved at its retail division as a result of aggressive promotions and an effective incentive scheme.
Persistent strong earnings growth has lifted Hai-O's share price. It rose 71% from RM1.48 in March 31, 2016 to RM2.54 in March 31, 2019 (adjusted share price). The counter hit a high of RM5.58 on Oct 19, 2017.
Given its rising profit, the cash-rich company has rewarded its shareholders with regular dividends that have increased in tandem with better earnings. Shareholders received total dividends per share (DPS) of 51 sen from FY2016 to FY2018. DPS increased from 15 sen in FY2016 to 16 sen in FY2017 and 20 sen in FY2018. In addition, the company undertook a one-for-two bonus issue in FY2017. This is the fourth bonus issue since it has been listed.
In fact, Hai-O has declared cash dividends every financial year since its listing in December 1996. This brings total cash dividends paid since listing to RM332 million, and a 10-year average cash dividend payout of 64%, according to the group's 2018 annual report.
Despite a challenging business environment in recent years — as a result of soft consumer sentiment from changes and turbulence in the domestic and global landscape — the group remains committed to its dividend policy, says Hai-O chief financial officer Hew Von Kin in a recent interview. "We view the current financial year (FY2020) as definitely a challenging one. The company does not expect an immediate uplift in the business environment. We foresee that the high cost of living will continue, which will constrain consumers' ability and willingness to spend.
"However, because of our strong foundation, good brand equity and good distributors ... we foresee that we will deliver a good set of results for the year … We have stated our dividend policy as 50% of PAT and will have no problem in maintaining it."
All said, it is not hard to understand why Hai-O also bagged The Edge Malaysia Centurion Club corporate award for the Highest Returns to Shareholders Over Three Years in the same sector and was honoured as the Centurion of the Year.
Hai-O managing director Tan Keng Kang told The Edge that the award was a surprise to the group's management, including his father, Hai-O founder and executive chairman Kai Hee, who was also present at the event held at W Kuala Lumpur Hotel on Nov 12.
"My father is grateful to receive the awards from The Edge. It was really a surprise to him, to all of us ... This award is based on our FY2016, FY2017 and FY2018 results. There are some challenges in FY2019, but this award will be a big motivation to our team and it is a recognition of their hard work. So, we hope that with this award, we will be able to achieve something bigger in the future," Keng Kang says.
Hai-O's persistence in striving in the face of adversity is inspired by the story of Jonathan Livingston Seagull, written by American author Richard David Bach.
Kai Hee once likened Hai-O's spirit to the determined young gull in the story as the group has soared bravely over the past "40 golden years" and is now flying steadily towards another "40 diamond years".
See the other winners in The Edge Malaysia Centurion Club Corporate Awards 2019 here.